Jewel Beetle / Original Painting with Silver Leaf and Metallic Pigment / Ready to Frame in a 5''x7'' Mat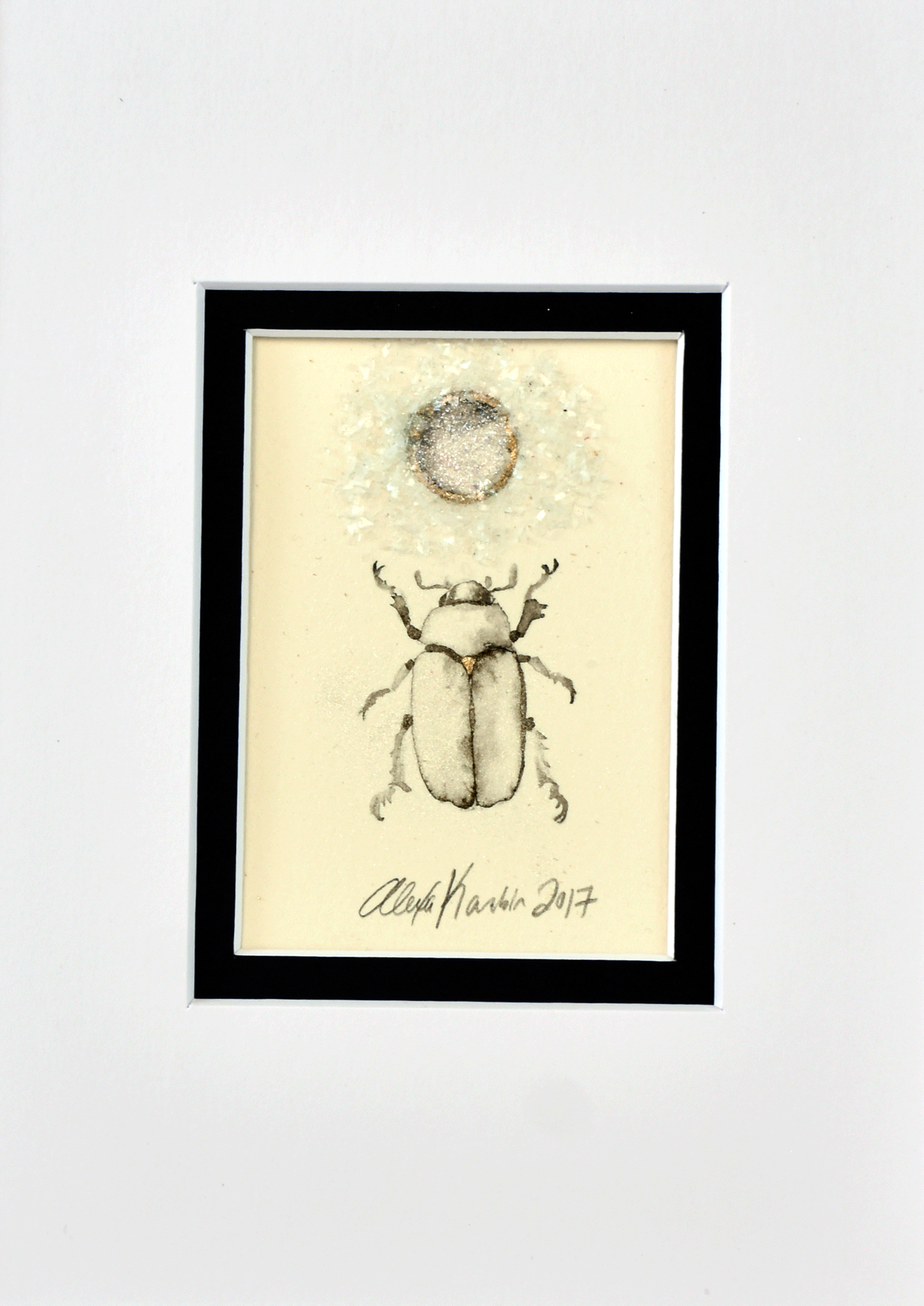 Jewel Beetle / Original Painting with Silver Leaf and Metallic Pigment / Ready to Frame in a 5''x7'' Mat
This is an original painting of a Jewel Beetle. Made with ink and adorned with Silver Leaf, Metallic Pigment, and glass shards. The painting is 2.5''x3.5'' and it comes with a 5''x7'' mat, so it will fit in an affordable standard sized frame. I also offer custom framing options. Comes with a certificate of authenticity.
Select a mat color, then a frame.
Pieces without frames will ship within 3 business days. Because I custom frame, framed pieces can take up to 3 weeks to ship.
sold out